Khalsa College for Women achieved outstanding results in M.A-III semester results of which were declared by Panjab University on 4th March ,2020. Eight students of the college have placed their names in top ten University positions. Ritika Jain has bagged 1st University Position by scoring 375/400 marks (93.75%)., Harmanjot Kaur has bagged 4th position with 363/400 (90.75%) , Manveer Kaur has bagged 6th position with 360/400 marks (90%), Jaspreet Kaur has bagged 7th Position with 358/400 marks (89.50%), Heena Jain has bagged 8th position with 357/400 marks (89.25%) ,Harkirat Kaur has bagged 9th Position with 355/400 marks (88.75%), Annie Jain and Manpreet Kaur has bagged 10th position with 353/400 marks (88.25%) .
The prestigious managing committee congratulated Madam Principal Dr. Mrs Mukti Gill and the staff of Fine Arts Department for their sincere efforts in generating excellent results.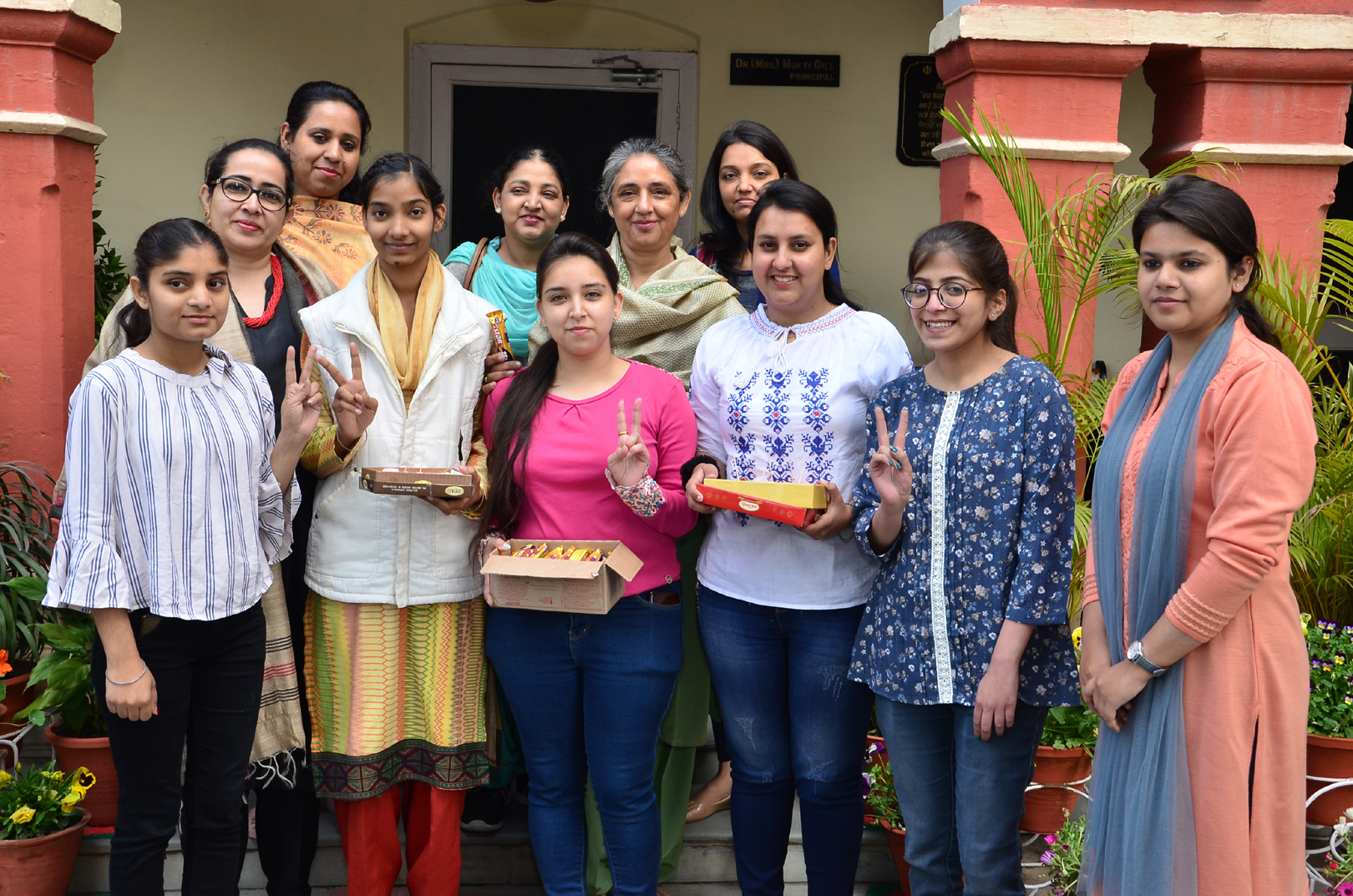 They applauded the students for maintaining the tradition of the college in clinching University positions and also wished them luck to continue to scale greater heights in life .